The Cambridge University Veterinary Society request the pleasure of your company at The Emerald City - so click your red heels together and follow us up the yellow brick road for a night of magical adventure.
Brought to you with our Platinum sponsors Vets4Pets, prepare to have your taste buds tickled!
We would also like to thank: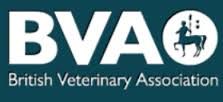 Friday 13th March
Brook Soham
7pm (coaches from a central location at 6.15pm)
Carriages at 2am. 
Get your muderous sheep fancy dress on!
IF YOU WANT TO COME:
Please email Eleanor (eem40) with your name, year, college, preferred t-shirt size (S,M or L), phone number, any dietary requirements and any other useful info.  You can pay by cheques made payable to Cambridge University Veterinary Society and left in my pigeon hole at the vet school, or sent via UMS to Eleanor Myerscough, Selwyn College. You can also pay by bank transfer to CUVS:
Account Number: 00616256

Please can you put your name and AVS on the reference so we know who is paying for what
Tickets are £175 and are first come first served, and you won't be confirmed a place until you have paid- so please when you email me can you also say how you have paid so I know where to go hunting down cheques!
Please also note that once you have paid for a ticket we can't give you a refund: you are responsible for selling it on yourself.
The deadline for paying is NEXT FRIDAY (Oct 17th)
GET EXCITED!
As vet med is the best course (obviously) to be studying here at Cambridge you get not one but TWO freshers weeks! One general Uni/College based one, and one organised by CUVS! So, without further ado, the plan (so you can get the dates in your diary) is as follows!
Sunday 12th October – Meet the Committee
Monday 13th October – Sports Day
Tuesday 14th October – Pub Crawl
Wednesday 15th October – CUVS talk
Thursday 16th October – Buddy Meal
Friday 17th October – Cherry Party
We also have an assortment of club deals for the late night party animals amongst you
All of the details of the events will be out to you shortly.
If you haven't done so already, like our Facebook page (https://www.facebook.com/cuvetsoc) to keep up to date with all thats going on in CUVS!
We're looking forward to meeting you all!
Well done to everyone who received results this week and will be heading to Cambridge in October. We all look forward to meeting you all at the beginning of term! More details of vet freshers week will follow very soon! Keep an eye on our facebook page (https://www.facebook.com/cuvetsoc ) and the calendar on this website for more info of all the fun we have in store for you
love your CUVS committee xx
If you didnt get a chance to see what they lovely folk from Merial were up to with us last Monday then head over to our ENTS page for a quick summary!
Its only 5 days until the Summer BBQ, you by now will have seen our countless FB posts and emails (but just incase, here's the link again https://www.facebook.com/events/1435212476729552/) Tomorrow is the absolute last chance to get yourself a ticket! Cheques to James or Harriet OR bank transfer (see the membership page) Dont miss out, we have a paddling pool!
Final note for today is the Vet Armada! Our annual tradition of taking to the high seas (or the River Cam at least) will be happening next Monday (16th June). Come dressed in your piratey/animal-y best and test out your punting skills! We will try our hardest to avoid anyone falling in (we wouldn't want any Lepto/VPH related disasters now would we
) Once again follow the FB link for more info (https://www.facebook.com/events/601842943256921/?notif_t=plan_user_joined)
Keep your eyes on our events Calendar for all the exciting bits and pieces lined up into the start of next term!
Much love and happy summers filled with EMS,
Your CUVS committee x xx
BREAKING NEWS! Our summer BBQ will be held Friday 13th June '14.
Sure to be a day of high welfare BBQ goodies, summery drinks (Pimms anyone?) and good old fashioned sports day-esq games we hope to see as many of you (plus your friends, family, coworkers, spouses etc etc ) on the day.
More information to follow shortly but SAVE THE DATE!
For all the info and most importantly PHOTOS (!) from our puppy day, held in association with The Guide Dogs for the Blind, head over the our Student Welfare section!
For details of your new committee for the coming academic year head over to our 'The Committee' page…
It gives us great pleasure to reveal the schedule of fantastic talks we have lined up for you all this term, featuring som every big names in the veterinary world. Head over the CUVS Talks page to find out more…

The CUVS Committee are proud to present Companion Care Vets as the exclusive Platinum Sponsor of the CUVS Dinner Dance 2014.
Further details of the event will be released in the new term – stay tuned!