VET PANTO TICKETS 2015 are ON SALE NOW!!!
This year's production is 'THE LORD OF THE RINGWORM'… Watch the trailer here: https://onedrive.live.com/?authkey=%21ALtZ6kSpYqyYSZ4&cid=67BF21988F3D9F26&group=0&id=67BF21988F3D9F26%21885&parId=root&o=OneUp
WHEN: Tuesday 1st, Wednesday 2nd & Thursday 3rd December 7.30 (doors open 7pm so get down early for a good seat)
WHERE: super comfy LT1 at the vet school
WHAT: a hilarious performance, chances to win big prizes in our raffle, a mince pie AND mulled wine (and £1 of your ticket & all raffle money will go straight to the Vet School Trust)
TICKETS: £5
HOW TO PAY:
1) (students) pay your year rep directly
2) pay by bank transfer- to CUVS, with your NAME and number 1, 2, or 3 (for the 1st, 2nd or 3rd of December) so we know which night you'd like to come to! If your whole name won't fit just make it obvious who you are so we can put you on the list!
OR 3) pop a cheque for £5 made payable to CUVS with your name and number 1,2 or 3 on the back in Ellie Hornsby's pigeon hole at the vet school
(Tickets MAY be available (for £6) on the door)
Rehearsals are well under way and we're so so excited to get this show on the road!
Now is the time for vet freshers week!
Monday 12th October – Sports Day: Join us on Jesus Green at 5:30pm for a lacrosse throw around and some rounders. It's a great way to meet other vets and all years are welcome! Plus it's a perfect introduction to vet sports, we'll even have some of our legendary cow print tops..
Tuesday 13th October – Pub Crawl: it's time for the annual vet pub crawl! This is an event not to be missed, with the vets taking over Cambridge in truly glorious style. Meet on Tuesday 13th October at 7:45pm between Great St. Mary's and Senate House to be divided into teams and go on a tour of some of Cambridge's best drinking establisments, culminating in the watering hole that is Spoons before we hit Cindies. There will be challenges on the way so get excited. Animal fancy dress is compulsory, so dust off those tiger onesies, bat wing binbags and zebra stripes. There will, of course, be non-drinking options available at all pubs and no pressure to drink. Join the facebook event here: https://www.facebook.com/events/705182702916690/
Friday 23rd October – Cherry Party: tickets are now on sale! £9 for CUVS members and £12 for non-members. Please pay your year rep by cash or cheque, or do a bank transfer (name and year as reference, eg davidmelleney5). Cheques payable to CUVS, with your name, year, CRSID and college written on the back. Each ticket will include one free drink (pint of lager, glass of red/white wine, gin/vodka and mixers or non-alcoholic equivalent). The event will run from 9pm until 2am on, so no need to queue for a club after and arrive before 10pm to claim your free drink token. Held in the Union Society Building, the Cherry Party is on Friday the 23rd October and tickets are limited on a first come first serve basis.
The dancefloor in the Union Blue Room will be graced with sounds from the legendary DJ Cryptix. With four years of playing Cambridge club nights, ents and over twenty May Balls, Cryptix is renowned for his old-school garage and motown sets. The 1815 bar will be serving drinks at reasonable prices, even cheaper for Union members, so don't forget your union card! Back 2 Skool fancy dress theme compulsory, as ever.
It gives us great pleasure to reveal the schedule of fantastic talks we have lined up for you all this term, from small animal behaviour to bee medicine, we've got it all covered! Head over to the CUVS Talks page to find out more…
Need a pick me up from revision? Well look no further..CUVS BBQ is back, packed with great food, music, Pimms, a cheap bar and all the garden games you could wish for!
WHEN? Friday 12th June 1.30pm-5.30pm
WHERE? Fitz Sports Ground, Oxford Road.
TICKETS? £5 for CUVS member, £6 for non Members (plus ones more than welcome!)
What's included per ticket?
A burger and hot dog (***locally sourced meat***) or two vegetarian options and all the trimmings!
A glass of Pimms
A whole host of games from Rachel and Tim including:
Rounders
Lacrosse
Welly Wanging
Egg catching
Egg and spoon relays
Three legged races
Winners will even receive a cheeky prize and Fitz sports bar will be open all afternoon for cheap alcoholic and non-alcoholic drinks!
So come on down to celebrate the end of exams and the end of a cracking year!
How to pay?
Cheque payable to CUVS or cash in Jodie Green or Zoe Appletons' pigeon holes at the vet school. Or give it to your year rep, with your name, year, CRSID and college attached.
Bank transfer to the CUVS account using your name and year as the reference e.g.jodiegreen4
The Cambridge University Veterinary Society request the pleasure of your company at The Emerald City - so click your red heels together and follow us up the yellow brick road for a night of magical adventure.
Brought to you with our Platinum sponsors Vets4Pets, prepare to have your taste buds tickled!
We would also like to thank: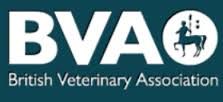 Friday 13th March
Brook Soham
7pm (coaches from a central location at 6.15pm)
Carriages at 2am. 
Get your muderous sheep fancy dress on!
IF YOU WANT TO COME:
Please email Eleanor (eem40) with your name, year, college, preferred t-shirt size (S,M or L), phone number, any dietary requirements and any other useful info.  You can pay by cheques made payable to Cambridge University Veterinary Society and left in my pigeon hole at the vet school, or sent via UMS to Eleanor Myerscough, Selwyn College. You can also pay by bank transfer to CUVS:
Please can you put your name and AVS on the reference so we know who is paying for what
Tickets are £175 and are first come first served, and you won't be confirmed a place until you have paid- so please when you email me can you also say how you have paid so I know where to go hunting down cheques!
Please also note that once you have paid for a ticket we can't give you a refund: you are responsible for selling it on yourself.
The deadline for paying is NEXT FRIDAY (Oct 17th)
GET EXCITED!
As vet med is the best course (obviously) to be studying here at Cambridge you get not one but TWO freshers weeks! One general Uni/College based one, and one organised by CUVS! So, without further ado, the plan (so you can get the dates in your diary) is as follows!
Sunday 12th October – Meet the Committee
Monday 13th October – Sports Day
Tuesday 14th October – Pub Crawl
Wednesday 15th October – CUVS talk
Thursday 16th October – Buddy Meal
Friday 17th October – Cherry Party
We also have an assortment of club deals for the late night party animals amongst you
All of the details of the events will be out to you shortly.
If you haven't done so already, like our Facebook page (https://www.facebook.com/cuvetsoc) to keep up to date with all thats going on in CUVS!
We're looking forward to meeting you all!
Well done to everyone who received results this week and will be heading to Cambridge in October. We all look forward to meeting you all at the beginning of term! More details of vet freshers week will follow very soon! Keep an eye on our facebook page (https://www.facebook.com/cuvetsoc ) and the calendar on this website for more info of all the fun we have in store for you
love your CUVS committee xx
If you didnt get a chance to see what they lovely folk from Merial were up to with us last Monday then head over to our ENTS page for a quick summary!
Its only 5 days until the Summer BBQ, you by now will have seen our countless FB posts and emails (but just incase, here's the link again https://www.facebook.com/events/1435212476729552/) Tomorrow is the absolute last chance to get yourself a ticket! Cheques to James or Harriet OR bank transfer (see the membership page) Dont miss out, we have a paddling pool!
Final note for today is the Vet Armada! Our annual tradition of taking to the high seas (or the River Cam at least) will be happening next Monday (16th June). Come dressed in your piratey/animal-y best and test out your punting skills! We will try our hardest to avoid anyone falling in (we wouldn't want any Lepto/VPH related disasters now would we
) Once again follow the FB link for more info (https://www.facebook.com/events/601842943256921/?notif_t=plan_user_joined)
Keep your eyes on our events Calendar for all the exciting bits and pieces lined up into the start of next term!
Much love and happy summers filled with EMS,
Your CUVS committee x xx
BREAKING NEWS! Our summer BBQ will be held Friday 13th June '14.
Sure to be a day of high welfare BBQ goodies, summery drinks (Pimms anyone?) and good old fashioned sports day-esq games we hope to see as many of you (plus your friends, family, coworkers, spouses etc etc ) on the day.
More information to follow shortly but SAVE THE DATE!