Dinner Dance 2015
Dinner Dance 2015
The Cambridge University Veterinary Society request the pleasure of your company at The Emerald City – so click your red heels together and follow us up the yellow brick road for a night of magical adventure.
Brought to you with our Platinum sponsors Vets4Pets, prepare to have your taste buds tickled!
We would also like to thank: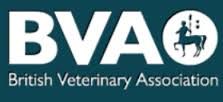 Friday 13th March
Brook Soham
7pm (coaches from a central location at 6.15pm)
Carriages at 2am.